Please note this product is now discontinued.
Locate locked users in Active Directory with AD Account Lockout Manager
Ideal for help desks, AD Account Lockout Manager will show you all accounts in the domain that are currently locked out, you can unlock one account or all of them. Sitting in your System Tray the program will alert you when an account is locked out, you can then unlock the account or contact the user using their contact details found in Active Directory.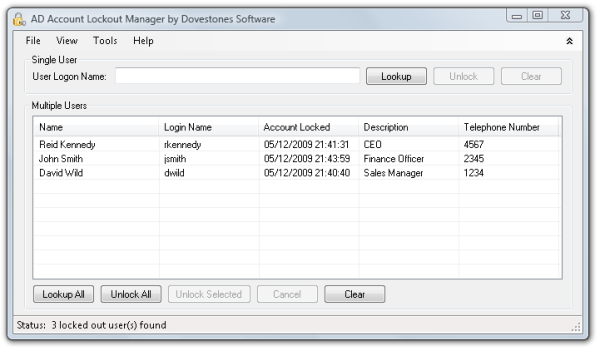 You can assign the task of unlocking accounts to non-administrators.

View the domain account lockout policy from within the program.
A pop-up alert showing a user has been locked out.
Select which users to unlock from the System Tray, selected user(s) or all users.
Single user unlocked.

All users unlocked.
The options screen, here you can set alternative credentials so non-administrators can unlock accounts. You can also set how frequently Active Directory is queried for locked accounts.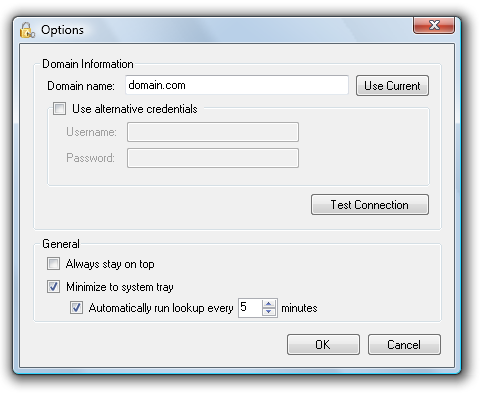 AD Account Lockout Manager is also included in the AD Toolset Bundle.
If you have any questions please get in touch.